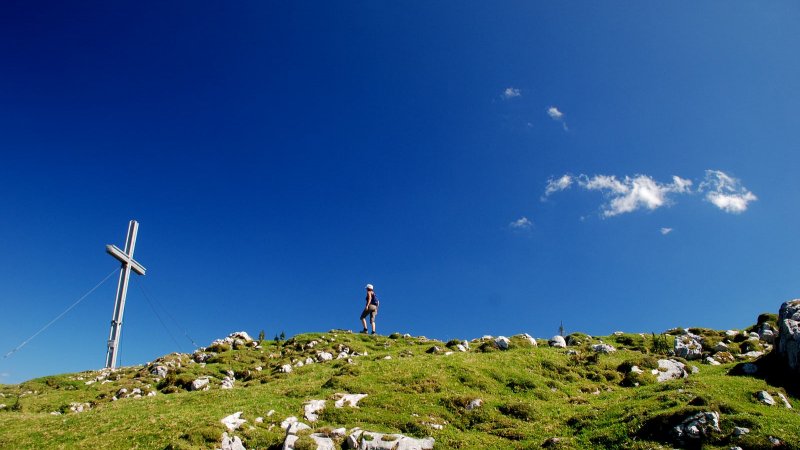 High Alpine hikes
There is hiking and then there is hiking. Some hikers love to walk around the fjord-like Lake Hallstatt or the picturesque Lake Gosau. Other mountain enthusiasts are looking for more of a challenge. For those who would like to sniff the high alpine mountain air, we have compiled the most beautiful mountain hikes here. Whether to the "Simonyhütte" or via the "Linzerweg" to the "Hofpürglhütte" - with this large selection every mountain enthusiast will get their money's worth. So, take off your slippers and jump into your hiking boots. We look forward to seeing you up on the mountain, while hiking in the Salzkammergut!
Colourful light shows
Tranquillity, as you have never experienced it before. Get up early in the morning, before sunrise and stand in front of the hut and be immediately surrounded by the unspoilt nature of the UNESCO World Heritage region of Hallstatt Dachstein Salzkammergut. Birds sing the first song of the day. Cowbells ringing in the distance, enjoy your morning coffee on the hut bench while tasting the fresh air - that's what people from all over the world find fascinating about a magical overnight stay in a hut in the holiday region of Dachstein Salzkammergut. Relax your eyes and gaze into the distance, forget everyday life, soak up the rays of the sun, feel the wind on your skin and just unwind. So have we filled you with desire? What are your criteria for a hut night?