Bed & Breakfast
Holiday with charming hosts
Are you on the lookout for Bed & Breakfast in Bad Goisern on Lake Hallstatt, Gosau, Hallstatt and Obertraun? Are you looking for a warm, friendly atmosphere; a tasteful and sophisticated ambience with discreet and loving service? If so, then our accommodation directory is just what you need. Here you will find numerous cosy Bed and Breakfast establishments around the Lake Hallstatt and the Gosau Valley. Holiday and nature in a stunning landscape. We hope you enjoy browsing and wish you a pleasant trip to the UNESCO World Heritage region of Hallstatt Dachstein Salzkammergut.

Private Room

Boarding House

Inn

Appartement
Delightful family run B&B in an idyllic and spacious setting, with ample car parking. A warm welcome awaits you! 5 km from Hallstatt away! Landhaus Lilly welcomes children only 14 years of age and older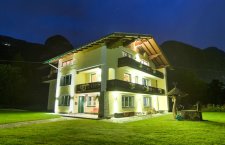 Guest house Alpenrose is just 4 km away from Hallstatt and just about a 2 minute walk away from the train station Obertraun-Dachsteinhöhlen.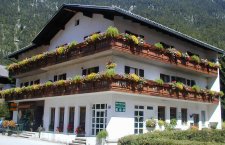 You are assured of a consistently warm service at our friendly B&B. You will find us in a central and pleasant setting. We offer homely lodging amenities plus complimentary Internet access and bicycle rental.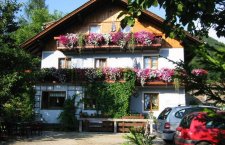 One of our top picks in Bad Goisern. Centrally located in Bad Goisern in the Salzkammergut region, just a 3-minute walk from the train station, Pension Maria Theresia offers a children's playground and views of the mountains. Book online now!
For your well-being, we offer spacious, cosy, comfortable rooms. We are near to the lake, located centrally and just a short walk from both bus and trains. With a large garden and lawn for sunbathing. Open from Easter through ende of September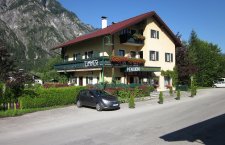 Our comfortable guest house which comprises 4 apartments is quietly located directly in the centre of Gosautal. We provide great hospitality and best advice on hiking and guided hiking tours - our guest house has been awarded «Three Shoes».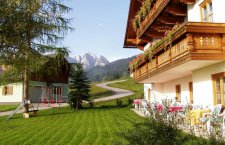 Only a 5-minute walk away from Gosau's centre, the Alpenblick offers a sun terrace with a view of the Alps, and guests can visit the Dachstein-West Ski Area, located 2 km away.
Enjoy a relaxing holiday in a friendly atmosphere; Sunny and quiet location with wonderful panorama view … near the centre and the natural bath-lake. Perfect starting point for hiking tours and excursions into the surrounding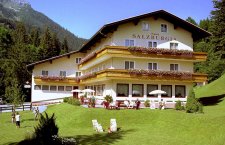 Your free holiday adventure card!
A holiday, in the UNESCO World Heritage region of Hallstatt Dachstein Salzkammergut, is now twice as rewarding: Enjoy unforgettable experiences and save at the same time! How does this work, you ask? With the Salzkammergut Adventure Card or the Salzkammergut Winter Card. - Depending on the season! These cards are free, when staying for three nights or more and are available from numerous accommodation establishments as well as in the four tourist offices of the Dachstein Salzkammergut holiday region. This will turn your summer holiday in Bad Goisern, Gosau, Hallstatt and Obertraun, into an unforgettable experience! Here is an overview of the attractions and leisure activities where you will receive a discount with the Salzkammergut Adventure Card or the Salzkammergut Winter Card! We wish you relaxing holidays between mountains & lakes within the World Heritage.
Always well-informed
When is the next cable car to the Dachstein Plateau in Obertraun? When does the next sightseeing ship depart from Hallstatt? With the four tourism platforms of the UNESCO World Heritage site of Hallstatt Dachstein Salzkammergut // www.hallstatt.net // www.bad-goisern.net // www.obertraun.net // www.gosautal.net // you will always stay up-to-date on current hours of operation, itineraries and more. If you'd like to use this information for during your stay in the holiday region of Dachstein Salzkammergut, then we would suggest that you save the appropriate website of your holiday destination in your favourites list on your smartphone or tablet. Then, you will always be informed during your holiday in the Salzkammergut. We hope to see you in Hallstatt, Gosau, Bad Goisern and Obertraun!