Hallstatt: Your holiday place in Austria
Holiday in the World Heritage Region
The village Hallstatt is such an unbelievably spectacular place that even the Chinese have created a copy of the ancient salt mine village. But only in the original will you discover this truly unique culture with such a history all in a breath-taking mountain setting. The market municipality was already inhabited in the 1st millenium before Christ: during this period - the iron age - the civilization flourished. The following pages you will discover all there is to make your vacation in Hallstatt an unforgetable one. Find hotels in Hallstatt online and spend an exciting holiday among mountains and lakes with events and culture along with a lot of nature in the UNESCO World Heritage region of Hallstatt Dachstein Salzkammergut. We look forward to your visit!
What's going on in the Salzkammergut? All events at a click. Our event calendar at a click. From conventions to concerts. From nature to culture. Here you will find events in Obertraun, Hallstatt, Bad Goisern, Gosau or Bad Ischl. From tradition to hiking. The choice is yours!
Colourful Corpus Christi procession in the Catholic parish church, the romantic marketplace and the unique Lake Hallstatt. A truly "heavenly" experience!
History and stories from Hallstatt. Every Monday & Saturday afternoon.
World Heritage & history at a glance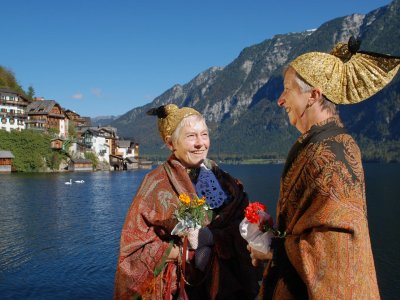 Since living memory it was the salt which provided the wealth for the Inner Salzkammergut. The salt is the basis for the typical ancient customs and interesting cultural peculiarities.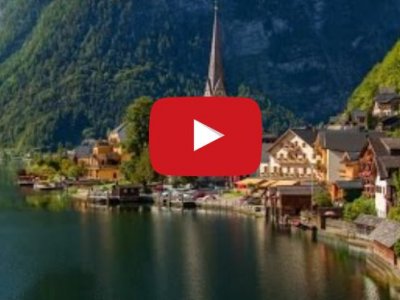 Videos of the UNESCO World Heritage region of Hallstatt Dachstein Salzkammergut. A journey through all the seasons in moving pictures. Ideal to get you into the mood for your holiday on Lake Hallstatt.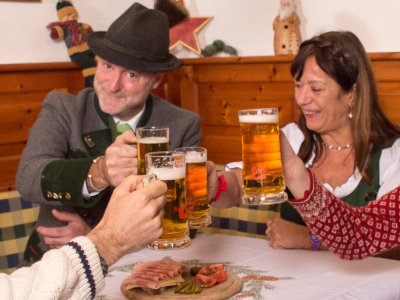 Would you like to know more about tradition and customs? Here you can find out more about individual events and authentic folk culture. Interesting trivialities not found in any travel guide.