Hallstatt: Your holiday place in Austria
Holiday in the World Heritage Region
The village Hallstatt is such an unbelievably spectacular place that even the Chinese have created a copy of the ancient salt mine village. But only in the original will you discover this truly unique culture with such a history all in a breath-taking mountain setting. The market municipality was already inhabited in the 1st millenium before Christ: during this period - the iron age - the civilization flourished. The following pages you will discover all there is to make your vacation in Hallstatt an unforgetable one. Find hotels in Hallstatt online and spend an exciting holiday among mountains and lakes with events and culture along with a lot of nature in the UNESCO World Heritage region of Hallstatt Dachstein Salzkammergut. We look forward to your visit!
Corona Special
Here you will find an overview of cancelled events, the closure of places of interest and further information on the topic of "Corona virus precautions".
Everything closed!
First of all: The places Hallstatt, Gosau, Bad Goisern and Obertraun are still freely accessible. However, as a protective measure against the worldwide raging Corona virus, all sights such as the salt mine, the museum or the ski areas in Gosau and Obertraun are closed. Restaurants, bars and cafes have also closed their doors. The same applies to souvenir shops. Local suppliers such as supermarkets, butchers and bakeries are not affected by the closures. Petrol stations, drug stores and pharmacies are also open. The tourist offices in the four locations of the UNESCO World Heritage region of Hallstatt Dachstein Salzkammergut have closed to the public and can only be reached by phone and email. You can find the contact below. How long this exceptional circumstances will last is unfortunately not yet foreseeable.
Stay healthy.
Your editors
Long Delays on the
Weekends & Detour for Salzberg hikers!
Attention car and bus drivers: From 17th of February to 30th of April 2020 there will be longer waiting times on the L 547 at the Hallstatt Tunnel. This is due to extensive renovation work in one of the two tunnel sections. A traffic light control has been set up. Expect to wait around 10 minutes.
Long Delays on the Weekends
On weekends and especially on extended weekends, tailbacks can cause the waiting times to be longer. Waiting times of up to 40 minutes are quite possible! Please plan this during your visit to Hallstatt.
Bus Delays
Due to this renovation there are also massive delays and connection problems in the bus transport. The possibility of missing connections on bus lines 543 and 542 cannot be ruled out by the red light phases.
Detour for Salzberg hikers!
Dear hikers, between 10.03.2020 to 10.04.2020 two of three hiking routes from Hallstatt to the Salzberg will be closed due to construction work. During this period, the only option to take the path via the so-called "Marienruhe". The narrow gravel path, with numerous steps, starts behind the cemetery of the Catholic Church (centre) and leads to the Salzberg in about 75 minutes on foot. As an alternative, we can also recommend a ride on the Salzberg cable car. You can find times below.
Thank you for your understanding,
Your editorial team
Service
Parking in Hallstatt
Overview here…
Follow us on Twitter
You will hear it first here. Always up-to-date. Do not miss anything. Always have your finger on the pulse of time. The World Heritage region at its fastest. Become a follower now! Stay curious....
Top Sights of Hallstatt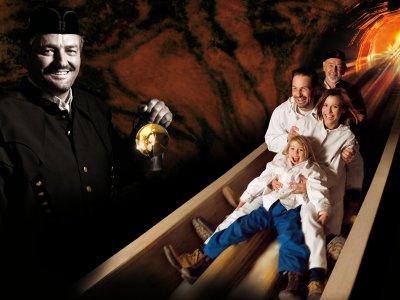 The saltmine of Hallstatt will be closed from Moday 16th of March 2020.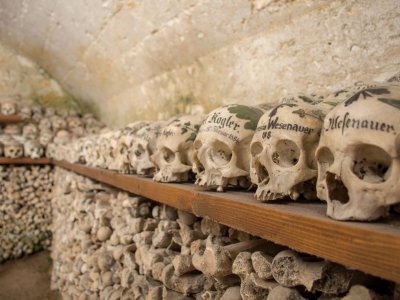 With over 1200 skulls (more than 600 of which are painted and sorted by family), this small chapel is one of the most popular locations with visitors to Hallstatt. Closed.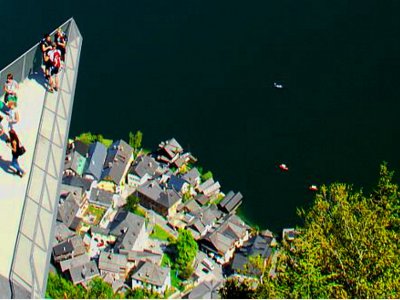 Everyone needs a bit of excitement! 360 meters above the rooftops of Hallstatt: The spectacular viewing platform "World Heritage View" on the Salzberg (salt mountain). A must to be experienced!
More sights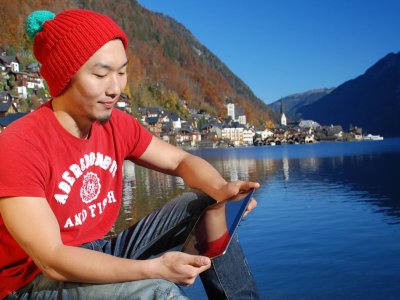 There is so much to discover in the UNESCO World Heritage region of Hallstatt Dachstein Salzkammergut. Old mines, mighty cave worlds or spectacular glaciers at romantic lakes - a paradise for cultural- and nature lovers.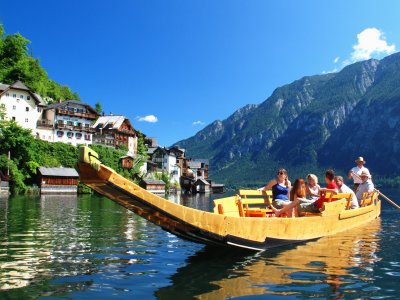 Take an extraordinary ride on Lake Hallstatt with Navia, and turn back time. On board a Zille, sister to those that transported the "white gold" from Hallstatt's Salzberg, or Salt Mountain, into the wider world 500 years ago.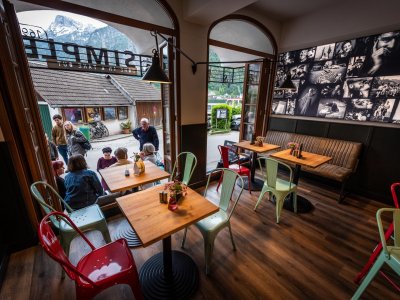 The new restaurant directly on Seestraße in Hallstatt offers all sorts of delicacies and home-made specialties. It's worth stopping by!
Outdoor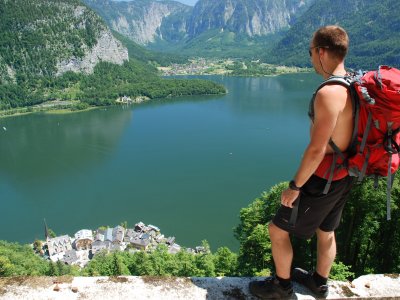 Hiking around Hallstatt - a very special treat! Here you will find the most beautiful hiking trails, the most popular mountain huts and Alpine pastures, impressive landscapes, guided tours and numerous insider tips about in and around the Lake Hallstatt area.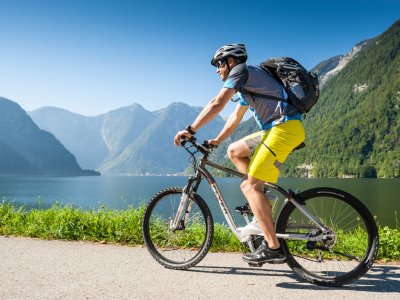 Whether you ride a mountain bike to achieve sporting ambitions or for pure enjoyment, the Hallstatt is a bikers' paradise.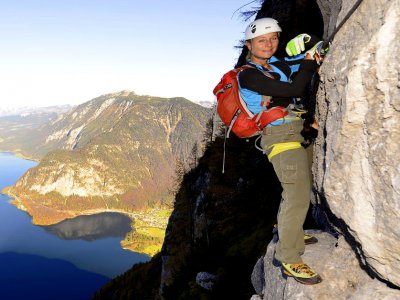 Rock climbing has become very popular in region Dachstein-Salzkammergut over the last number of years. And no wonder – there thousands of cliffs, bluffs and crags for climbers to test their skills.
World Heritage & history at a glance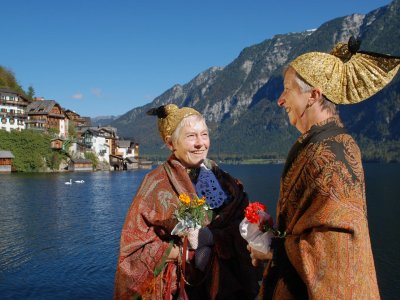 Since living memory it was the salt which provided the wealth for the Inner Salzkammergut. The salt is the basis for the typical ancient customs and interesting cultural peculiarities.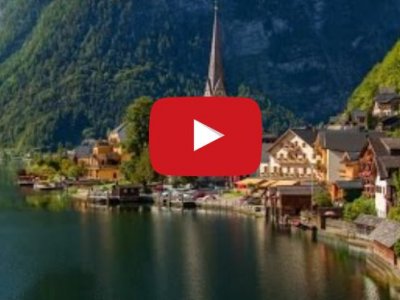 Videos of the UNESCO World Heritage region of Hallstatt Dachstein Salzkammergut. A journey through all the seasons in moving pictures. Ideal to get you into the mood for your holiday on Lake Hallstatt.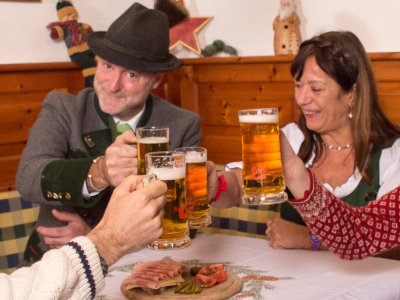 Would you like to know more about tradition and customs? Here you can find out more about individual events and authentic folk culture. Interesting trivialities not found in any travel guide.
Winter holiday in Hallstatt: A fairytale in white
Idyllic World Heritage Advent at yout winter holiday around Lake Hallstatt. Only on 8th December 2020. Experience an incomparable Christmas trip to Hallstatt in Austria!
Colourful fire show with hot drinks, St. Nicholas, and lots of devilishly good masks. A hell of a good spectacle that shouldn't be missed!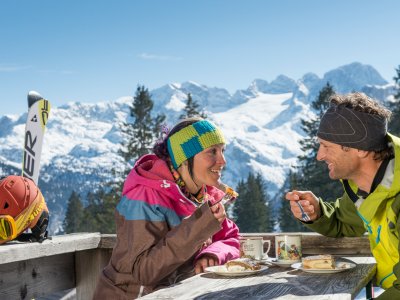 The Dachstein Salzkammergut region claim to have wide areas of skiing freedom and no waiting at the lifts. For those who prefer the ski piste – no matter what age – may challenge the numerous slopes of the Dachstein area!