Pleasant paths, rugged rocks
Tie your boots, pack your rucksack and just start hiking. Through roads and alleys, past lovingly painted houses and friendly people. Out of town,into nature. Stimulating, exciting or calming – all around Lake Hallstatt and the Gosau Valley you can experience and walk the rough beauty of the breathtaking Alpine mountains.
Let your mind wander into the vast Alpine landscape. Across blooming Alpine pastures, rugged mountain ranges, deep blue lakes and crystal clear streams. Wild and real, gentle and calm. A world of contradictions – incomparable enjoyment. Past the Mout Sarstein mountain range all the way to Moun Krippenstein in Obertraun on Lake Hallstatt. Moments you will never forget. The daily grind moves far away and you can clear your head, as clear as the high Alpine mountain air. You might get to know yourself a bit better. You almost wish you will never arrive at your destination. That´s hiking in the UNESCO World Heritage region of Hallstatt Dachstein Salzkammergut. Enjoy it!
Hiking offers in the Salzkammergut
With the new "Hike & Surf" combination ticket you can visit two highlights in Ebensee. The ride on the Feuerkogel cable car at 1,600 metres above sea level followed by surfing on "The Riverwave" in Ebensee.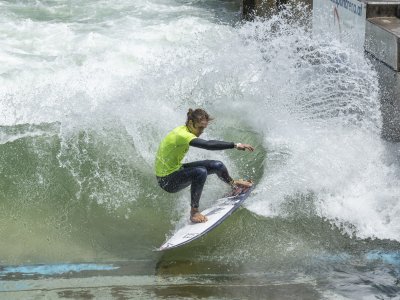 Breakfast on the mountains - guided hikes. The mountains are there to be conquered! From you. And we have the best mountain events for you. this is your time These are your mountains. Do something outside