Videos from the World Heritage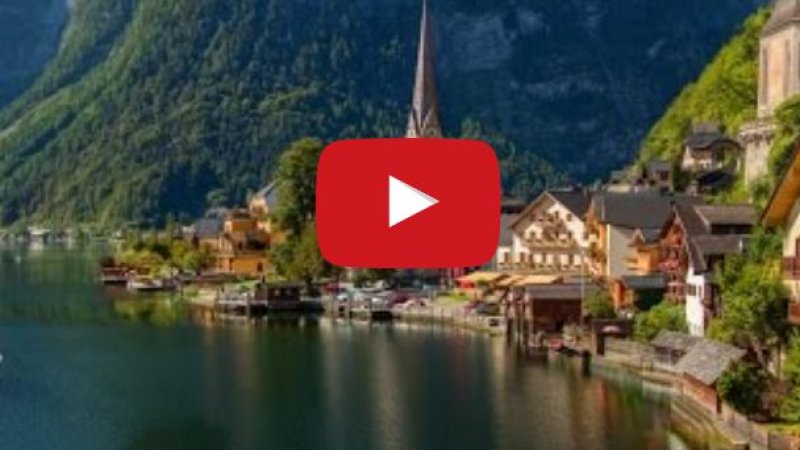 Journey of discovery around Lake Hallstatt. Whether in the hotel room or apartment in preparation for an exciting day out, or on the sofa at home to get into the mood for a memorable holiday in the UNESCO World Heritage region of Hallstatt Dachstein Salzkammergut - the following videos create more than just desire for a carefree holiday around Lake Hallstatt and the picturesque Gosau Valley. They tell of impressive landscapes, active traditions and customs as well as fantastic destinations between mountains and lakes. On this page you will also find valuable tips for an unforgettable holiday whatever the season. Sit back and enjoy the variety of offers around Hallstatt Austria.
Always well-informed
When is the next cable car to the Dachstein Plateau in Obertraun? When does the next sightseeing ship depart from Hallstatt? With the four tourism platforms of the UNESCO World Heritage site of Hallstatt Dachstein Salzkammergut // www.hallstatt.net // www.bad-goisern.net // www.obertraun.net // www.gosautal.net // you will always stay up-to-date on current hours of operation, itineraries and more. If you'd like to use this information for during your stay in the holiday region of Dachstein Salzkammergut, then we would suggest that you save the appropriate website of your holiday destination in your favourites list on your smartphone or tablet. Then, you will always be informed during your holiday in the Salzkammergut. We hope to see you in Hallstatt, Gosau, Bad Goisern and Obertraun!
Rustic! Incomparable! Simply Irresistible!
Simply get away from the hustle and bustle, surrounded by nature, cowbells ringing instead of your smartphone…. Holidays up on an Alpine pasture, or in one of the many mountain huts, are becoming increasingly popular. But it is not always easy to find the "right" Alpine pasture or mountain hut. Therefore, we have compiled the most beautiful "Mountain service stations" for you, with stunning panoramic pictures and the most important information for all "newcomers" and World Heritage hikers. As it is usual in the Simonyhütte, the Adamekhütte or Hütteneckalm in Bad Goisern to greet people informally with a "Du" rather that the formal "Sie", as we say here in the UNESCO World Heritage region of Hallstatt Dachstein Salzkammergut…. "Grias di"!
VIDEO
VIDEO
Salt mine "Salzwelten" & Skywalk Hallstatt
VIDEO
Krampus parade - Krampuslauf
Hallstatt
How about a winter holiday in the world heritage?
The oldest salt mine in the world, the breathtaking "Five Fingers" viewing platform, the view of snow covered Dachstein Glacier from the romantic Lake Gosau - these and more destinations thrilled millions of visitors, from around the world, who visited the UNESCO World Heritage region of Hallstatt Dachstein Salzkammergut in summer. However, also in winter, the four towns of the Dachstein Salzkammergut holiday region - Hallstatt, Bad Goisern, Gosau and Obertraun – have their own special charms: Rest & Relaxation in lovingly furnished apartments and perfectly equipped hotels, fantastic winter hiking trails, unrivalled snowshoe trails, romantic horse-drawn sleigh rides and a variety of thermal baths on the outskirts of the World Heritage region. Numerous swimming pools, whirlpools, saunas and steam rooms are available. Or treat yourself to one of the numerous applications such as classical or relaxing massages. Indulge yourself and enjoy the absolute tranquillity between mountains and lakes. Beautiful winter holiday in the world heritage!
Video
Snow shoe hiking on Mount Krippenstein
There is so much to discover in the UNESCO World Heritage region of Hallstatt Dachstein Salzkammergut. Old mines, mighty cave worlds or spectacular glaciers at romantic lakes - a paradise for cultural- and nature lovers.