Panoramic views to die for!
Just a few steps from the mountain station of the Dachstein cable car, in Obertraun on Lake Hallstatt, is the 'Lodge am Krippenstein' belonging to the Rosifka family. Nestled in the fulminant scenery of the Dachstein hiking world, this modern mountain lodge is a dream for rest and relaxation. During the main hiking season, from May to October, the mountain lodge is an ideal meeting point for nature lovers and an ideal starting point for long hikes on the Dachstein plateau.
Animals on the mountain
A variety of animals spend their summer on Dachstein Krippenstein including pigs, ponies, horses, sheep, goats, chickens, and many more. Along with the comfortable area for relaxing, the children's play area and the large camp fire pit, you will be able to enjoy nature at its finest at the "Lodge's" petting zoo on the top of Moun Krippenstein.
Sunset on the 'Welterbespirale' (World Heritage spiral)
For those who like it romantic, we recommended an overnight stay at the 'Lodge am Krippenstein' in Obertraun: for in the evening you can watch, as the heavens present themselves in a unique play of deep red and orange colours, from the 'Welterbespirale'(World Heritage spiral), which is located just a few minutes' walk away from the perfectly equipped mountain lodge. Also early risers can enjoy a colourful natural spectacle asthe majestic Dachstein glacier is immersed at sunrise in a deep, warm light. Moments that you will never forget!
Video
Huetten Lodge am krippenstein

Tips: Hiking in autumn
Autumn is here! Hooray! The most beautiful hiking season of the year! However, there are a few things you should keep in mind when hiking, especially at this time of year.
Plan tours properly.
Start early. Especially for high alpine hikes.
Attention: It gets dark early!
If you are staying overnight in a hut, register in good time by telephone.
Do not miss the last cable car ride down the mountain when on mountain tours.
Information on the current operating times of the cable cars in connection with a hike can be found below under "Information at a Glance".
Check snow conditions. Because at this time of the year the first snow can already fall in the high mountains.
We have summarised further important safety tips below.
We wish you an unforgettable hiking autumn in the Salzkammergut.
Your editorial team
Safety Tips for Hikers
Admittedly, the landscape of the UNESCO World Heritage region of Hallstatt Dachstein Salzkammergut is the absolute pinnacle for hiking fans, mountain enthusiasts and nature lovers—unforgettable tours to incredibly beautiful mountain lodges and meadows, panorama views as far as the eye can see and cherished moments that will last a lifetime! However, you should remember that while hiking you might find yourself in high-alpine terrain. We've put together some resources to assist you: how to best prepare for your tour, recommended items for your backpack and steps to take in an emergency situation. Remember to always play it safe and enjoy your hiking adventure in the Salzkammergut!

Offers all year round on the "Dachstein Krippenstein" Mountains
Obertraun | Krippenstein: Discover the fairytale world of the Ice cave and follow in the footsteps of the cave researchers through the Mammut Cave and Koppenbrüller Cave. Feel the adrenaline pumping through your veins on the 5fingers viewing platform.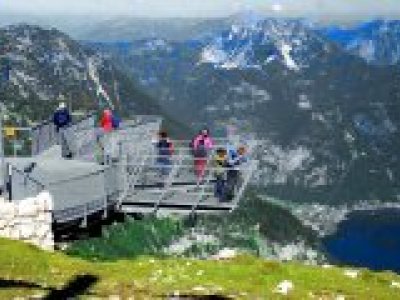 Events on the mountain "DAchstein Krippenstein"
Wed, May. 1, 2024 Dachstein-Giant-Ice cave, Obertraun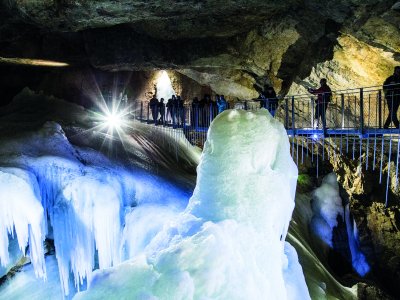 Wed, May. 1, 2024 Dachstein-Giant-Ice cave, Obertraun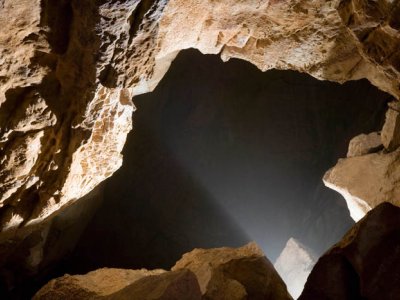 Available accommodation for your hiking holiday in the Salzkammergut
Hotels and accommodation providers in Hallstatt, Bad Goisern, Gosau and Obertraun offer the ideal room or apartment for your holidays, no matter what your tastes. Aside from establishments rated according to the international "star" scale, you will also find around Lake Hallstatt in Austria businesses that have been awarded two to four "edelweiss". The more flowers, the greater comforts you can expect. Whether you eventually find your cozy nest in an elegant 5-star luxury hotel, at comfortable guesthouse, a family-friendly apartment, or on a traditional farm, the choice is always entirely up to you.

.