Parking with accommodation in the centre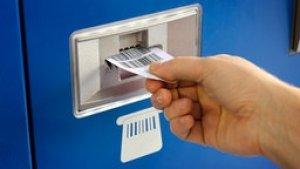 Everything you need to know about the Hallstatt Hotel-Ticket
The following guidelines are only valid for guests whose accommodation is located in the centre of the village and therefore have no parking space available. Guests who have booked rooms outside the village centre can park at their accommodation.
The "P1" car park was specifically built for guests arriving by car, who booked rooms in the village centre. There you can park your vehicles for the duration of your stay. A shuttle service will take you and your luggage from your P1 to your accommodation and back again on departure.
Things to note on arrival:
Follow the traffic guidance system and use one of the two parking lots: in the district of Lahn. Follow the parking guidance system to car park P1.
Take a ticket as you enter P1
Take the ticket and drive into the car park. Park your car in one of the available spaces.
Proceed to the "Hotel-Shuttle Info-Point" which is located near the car park entrance.
Register with the parking attendant and inform him which house you have booked in the centre.
Should the Info-point not be manned, use the call system to announce your arrival and the shuttle service will arrive in a few minutes
The shuttle service will bring you and your luggage to your accommodation in the centre.
Upon departure, the shuttle service will pick you up at the same place and take you and your luggage to your car in P1. Your host or shuttle driver will provide you with a timetable.
Before the first exit from the P1, take your ticket to the ticket machine and press the Hotel-ticket button.
Then insert the ticket into the slot provided.
Choose the days (1 day/2 days or 3 days….)
The ticket machine now calculates the hotel fee, then after payment you can be enter and exit without restriction.
If the normal short-term parking ticket is not converted into a hotel ticket then the normal day rate of 18.- Euro is payable..
This guideline mainly concerns guests of hotels in the centre of Hallstatt. For guests staying in apartments, special conditions apply which you will learn from your landlord.
Information at a glance
Rates 2018:
P1 incl. Shuttle (Arrival & departure)
Hotel ticket / per day
1-3 days: 13,00 Euro / per day
4-7 days: 8,00 Euro / per day
from day 8 to departure: 6,00 Euro / per day
Please note
Parking for motorhomes is only possible at the parking area P3.
Please note
Please note the last shuttle bus from the "P1" car park. This leaves at 21:30 and brings you daily to your desired accommodation in the centre of Hallstatt.
Kontakt
PEB GmbH
Parkplatz Errichtung und Betrieb
Seestraße 158
4830 Hallstatt
Phone.: 0043(0)6134/8255-19
Fax.: 0043(0)6134/8255-19
E-Mail: peb@hallstatt.ooe.gv.at