Winter hiking in Bad Goisern & Gosau
Absolute silence and untouched nature
The Bachweg in Gosau and the Traunreiterweg in Bad Goisern provide some variation in winter. The winter hiking trail in Gosau follows the Gosaubach from the Vordertal to the Hintertal. The trail is amongst the most popular for both guests and locals, due to the fact that that the impressive Gosaukamm is a constant companion. The Traunreiterweg, along the river Traun in Bad Goisern, promises an unforgettable winter wonderland. Along the way, cosy inns invite you to linger. Sit by the tiled stove and warm up with a Jaga tea or have a snack to provide strength for the next miles – this is how to enjoy snow walks to the full.
Events
Mon, Feb. 6, 2023 09:45 — 13:00 Valley station of the Hornspitzlift, Gosau
Thu, Feb. 9, 2023 09:45 — 13:00 Gasthof Gosausee, Nr. 395 Gosau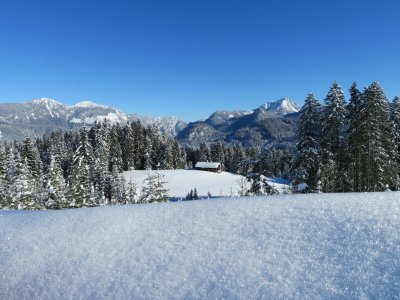 Fri, Feb. 10, 2023 09:45 — 15:00 Valley station of the Hornspitzlift, Gosau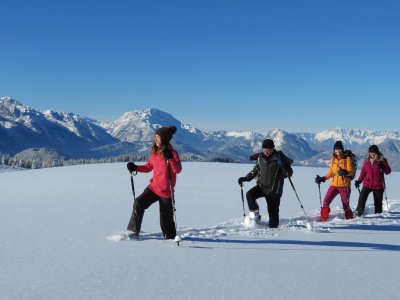 Informationen at a glance
Please remember: The cross-country ski trails and ski slopes are specifically and exclusively prepared for winter sports participants. Foot prints not only damage the slopes or cross-country tracks, but can also be dangerous for the winter sports participants. If you observe this, nothing will stand in the way of your unforgettable winter holiday is in the Dachstein Salzkammergut holiday region!