Never ending fun
Snow, everything is covered with snow – as far as the eye can see. Mystically glittering and temptingly crunching, it is ready to be conquered. So, what are you waiting for? Have fun in the snow! Children are fascinated by snow. And they are even more fascinated by the possibilities that the UNESCO World Heritage region of Hallstatt Dachstein Salzkammergut offers young snow fans. Enjoying the waves of the paradise ski region of Dachstein West in Gosau and much more.
In the ski schools of Gosau, the youngest ski fans playfully learn how to turn. Here, skiing is always combined with fun, especially when ropes, tubes, bands, Big Foot, Shorties and much more are used. No matter whether they are learning skiing or snowboarding, the highlight of the children's skiing classes is the exciting final race. Of course, everyone is a winner at the festive award ceremony with medals and certificates.
Always well-informed
When is the next cable car to the Dachstein Plateau in Obertraun? When does the next sightseeing ship depart from Hallstatt? With the four tourism platforms of the UNESCO World Heritage site of Hallstatt Dachstein Salzkammergut // www.hallstatt.net // www.bad-goisern.net // www.obertraun.net // www.gosautal.net // you will always stay up-to-date on current hours of operation, itineraries and more. If you'd like to use this information for during your stay in the holiday region of Dachstein Salzkammergut, then we would suggest that you save the appropriate website of your holiday destination in your favourites list on your smartphone or tablet. Then, you will always be informed during your holiday in the Salzkammergut. We hope to see you in Hallstatt, Gosau, Bad Goisern and Obertraun!
Events
Sat, Feb. 11, 2023 17:00 — 18:00 Tourist office of Hallstatt, Seestraße 114 Hallstatt
Wed, Apr. 5, 2023 17:00 Altaussee salt mine, Lichtersberg 25 Altaussee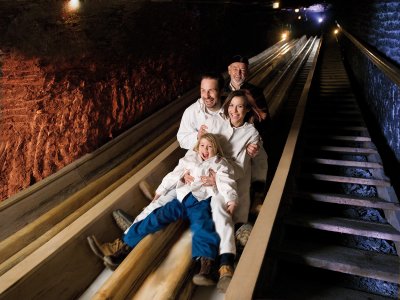 Mon, Dec. 25, 2023 17:00 — 18:30 Altaussee salt mine, Lichtersberg 25 Altaussee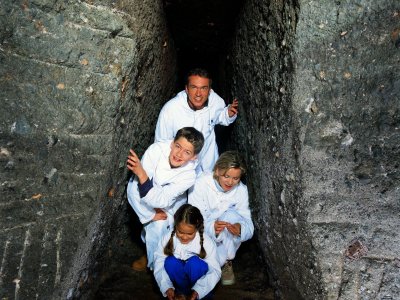 Ice skating
As the winter takes hold, and temperatures sink, the Goisern Ice Rink re-opens. Ice skates are available to hire. The ice rink is located in the recreation area in Stampfl, behind the evangelical church. Care-taker: Thomas Grill - Tel +43 (664) 1518620
How about a winter holiday in the world heritage?
The oldest salt mine in the world, the breathtaking "Five Fingers" viewing platform, the view of snow covered Dachstein Glacier from the romantic Lake Gosau - these and more destinations thrilled millions of visitors, from around the world, who visited the UNESCO World Heritage region of Hallstatt Dachstein Salzkammergut in summer. However, also in winter, the four towns of the Dachstein Salzkammergut holiday region - Hallstatt, Bad Goisern, Gosau and Obertraun – have their own special charms: Rest & Relaxation in lovingly furnished apartments and perfectly equipped hotels, fantastic winter hiking trails, unrivalled snowshoe trails, romantic horse-drawn sleigh rides and a variety of thermal baths on the outskirts of the World Heritage region. Numerous swimming pools, whirlpools, saunas and steam rooms are available. Or treat yourself to one of the numerous applications such as classical or relaxing massages. Indulge yourself and enjoy the absolute tranquillity between mountains and lakes. Beautiful winter holiday in the world heritage!
Informationen at a glance
All 4 one
Tourist information
The 4 tourism offices of the
UNESCO World Heritage region of H
allstatt Dachstein Salzkammergut
on a click
Tourism information Bad Goisern
Phone: +43 (0) 5 95095 100
E-Mail
Tourism information Gosau
Phone +43 (0) 5 95095 20
E-Mail 
Tourism information Hallstatt
Phone +43 (0) 5 95095 30
E-Mail
Tourism information Obertrau
n Phone: +43 (0) 5 95095 40
E-Mail