Fly high in winter
Ice climbing in Bad Goisern – A cool adventure
Push your limits and climb up ice. Of course safety comes first: With ultra-modern equipment and the supervision of professionals, the risk is minimised. In the holiday region of Dachstein Salzkammergut experience the fascinating world of ice climbing. When temperatures between Christmas and the end of February are suitable, the icefalls around Bad Goisern offer the opportunity to climb on frozen ice.
Aim high this winter
When it comes to diverse ice climbing, in the holiday region of Dachstein Salzkammergut at, then the Alpine School of Thomas Kukla is the right place. Careful placement of ice tools, intuitive understanding of the structure of the ice and delicate loading the spikes require not only concentration, courage and endurance, but also a good muscle coordination and combination of all the senses.
Unvergessliche Momente im Welterbe
Book online now!
Quickly and securely to the most beautiful apartments, the best hotels, the most cozy guest houses (B & B's) and the most spacious holiday homes around Lake Hallstatt and the Gosau Valley. Don't look around - book now! Just a click away!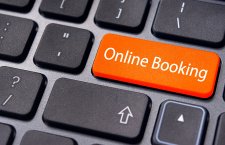 Always well-informed
When is the next cable car to the Dachstein Plateau in Obertraun? When does the next sightseeing ship depart from Hallstatt? With the four tourism platforms of the UNESCO World Heritage site of Hallstatt Dachstein Salzkammergut // www.hallstatt.net // www.bad-goisern.net // www.obertraun.net // www.gosautal.net // you will always stay up-to-date on current hours of operation, itineraries and more. If you'd like to use this information for during your stay in the holiday region of Dachstein Salzkammergut, then we would suggest that you save the appropriate website of your holiday destination in your favourites list on your smartphone or tablet. Then, you will always be informed during your holiday in the Salzkammergut. We hope to see you in Hallstatt, Gosau, Bad Goisern and Obertraun!
 Information at a glance
AlpenAlpin Ski & Mountainguides - Alpinschule Thomas Kukla
Bundesstraße 112
4822 Bad Goisern am Hallstättersee, im Baumhaus
Phone: +43 (0) 664 390 3137
E.Mail:  t.kukla@alpenalpin.com
Homepage: www.alpenalpin.com