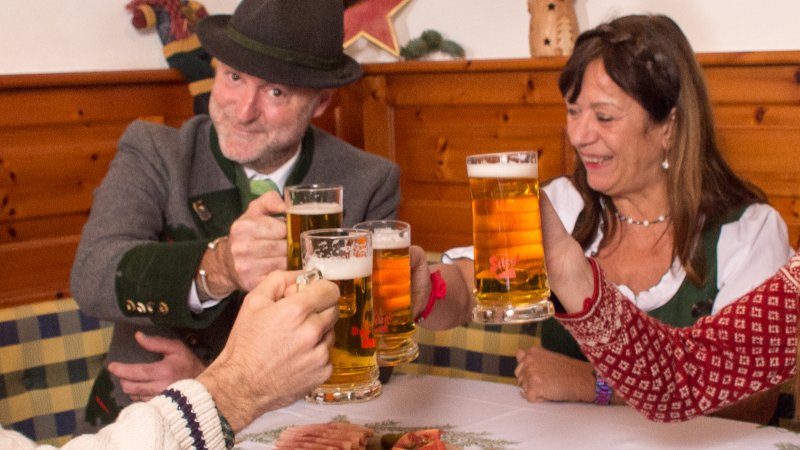 Down to Earth – like its inhabitants
Why do you suddenly give gingerbread hearts with sweet sayings in spring? Why do people with colourful caps run through the dark nights after New Year? And what is the lake procession in Hallstatt all about? Questions upon questions.
In addition to its scenic beauty, the Salzkammergut is also known for its ancient customs and traditions, which exist only in this form here. Reason enough to take a closer look at the most important customs, from the "Glöcklerläufen" and "Liabstattsonntag" through to the magnificent Corpus Christi procession on Lake Hallstatt.
History with a touch of Imperial and Royal, tradition inwrought with contemporary art, culture with a distinctive touch of customs.
Below you will find more about typical customs from the UNESCO World Heritage region of Hallstatt Dachstein Salzkammergut and the surrounding holiday regions. We also introduce you to the Salzkammergut's most beautiful traditional events. We look forward to welcoming you to a rendezvous of tradition and modernity in the Salzkammergut.