Sights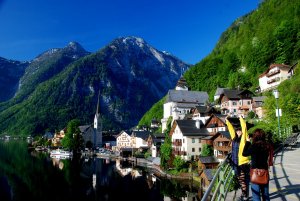 Hallstatt - an unforgettable piece of Austria
There is so much to discover in Hallstatt and the UNESCO World Heritage region of Hallstatt Dachstein Salzkammergut. Some of the most beautiful sights: The oldest salt mine in the world, the Salzwelten in Hallstatt, the cave worlds in the Dachstein Hiking World on the Krippenstein in Obertraun and the majestic glaciers of the Dachstein at lake Gosau. With its archaeological sites and scenic impressions the world famous holiday destination Hallstatt scores especially high with visitors interested in culture and nature. To help you to find the highlights, we have summarised the most beautiful sights, attractions and spectacles of nature for you here. We wish you a pleasant stay in the holiday region of Dachstein Salzkammergut and would be happy to welcome you on a discovery tour through the World Heritage site.
Don't read, listen
For all visitors who want to learn more about the historical background, we have assigned the tracks of the Hallstatt Audio theme trail to the individual sights. You can now easily use your smartphone as a guide. Give it a try!
Hiking begins with the first step
Fancy a holiday with a difference? Backpacking and at one with unique landscape? Footloose and fancy free? Timeless and carefree? Then why not take one of the many long distance trails that lead through the holiday region around Lake Hallstatt in Austria. One of the most beautiful long distance trails is the "SalzAlpenSteig" between the romantic Lake Hallstatt and the 'Bavarian Sea' - Lake Chiemsee. The long distance hiking trail takes you through the most beautiful corners of the UNESCO World Heritage region of Hallstatt Dachstein Salzkammergut: Over scenic hiking trails, rustic mountain huts, with unforgettable panoramic views. And who knows? Maybe we'll bump into each other? On the "SalzAlpenSteig" between Hallstatt and Lake Chiemsee in Germany.
Summer events
Magical caves, deep tunnels and sporting challenges - here you can find an overview of the best events from June to August at a glance.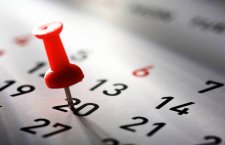 Information at a glance
Contact
Tourist Office Hallstatt
Ferienregion Dachstein Salzkammergut / Tourismusverband Inneres Salzkammergut
Seestraße 99
4830 Hallstatt
Austria
Phone: +43 (0) 5 95095 30
Fax: +43-6134-8352
E-Mail: hallstatt@dachstein-salzkammergut.at

Opening hours
Tourist Office Hallstatt
November to April: Mon – Fri 8.30 - 17:00 hrs.
Sat./Sun./Holiday 9.00 - 15.00 hrs
May to October: Mon. – Fri. 8.30 - 18.00 hrs.
Sat, Sun & Holidays 9.00 - 15.00 hrs.