Boat rental at Lake Gosau
Boat tour at the foot of the Dachstein Glacier
Enjoy Lake Gosau, with the splendid view of the imposing Dachstein glacier, during a boat trip over the picturesque Lake Gosau. Daily from June to mid-September. An experience for the whole family during a vacation in Gosau. 
Follow us on Twitter
You will hear it first here. Always up-to-date. Do not miss anything. Always have your finger on the pulse of time. The World Heritage region at its fastest. Become a follower now! Stay curious....
Gosau | Breath-taking glacial views, rustic alpine huts, challenging fixed-rope climbing routes, sensational water settings—a travel destination with endless possibilities!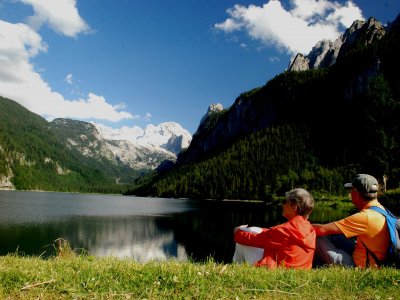 In recent years, Stand-up paddling has also established itself on Lake Gosau, a millennia-old sport from the South Pacific. Sightseeing on the water. King Dachstein always in view.