Torchlight walks for groups
Torchlight walks for groups
Fancy an evening tour with your group through the romantic Hallstatt? Torchlight walks are also possible for groups at any time; even outside scheduled times. Simply contact the contacts of the Austria Guides without obligation.
Leisurely stroll at night
The Salzkammergut winter landscape appears mystical and romantic during a torchlight stroll through Hallstatt. When the snow around glitters in the torchlight you will enjoy a very special ambience. Therefore enjoy a leisurely stroll at night. Meeting point is in the "Centre" of Hallstatt, at the tourist office, where the local tour guide awaits you. Pre-registration is not required! Equipped with torches you head off on your way through the World Heritage site - immerse yourselves in the unique story that Hallstatt writes. The burning torches make this a very special ambience and additionally give off pleasant warmth. While strolling through the romantic Saline village in the World Heritage region of Hallstatt / Dachstein Salzkammergut you learn more about the thousands of years history of the region. A special tour during your winter holiday in the Salzkammergut!
You will find the contact information below under "Information at a glance".
Contact person "Austria Guides"
You might also be interested in
Feel as a team. Enjoy conversations, laugh and move, get out of breath, arrive together and look down into the valley and enjoy the wonderful views.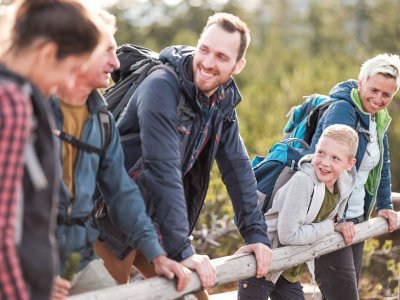 There is much to discover in the Salzkammergut. The best way to do this is to go on a tour together with the trained guide staff. There is something for everyone! Local history tours, hiking tours or guided tours through mines and caves. You have the choice and the pleasure!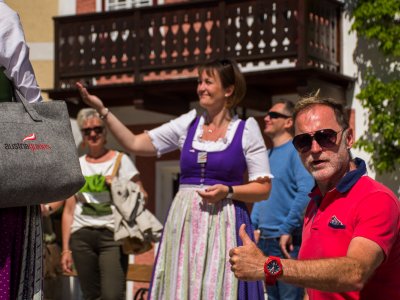 They know their region like the back of their hand: The verified mountainbike guides. You know perfectly well, where the most exciting single trails are and the steepest downhill routes hide with the sharpest curves. And these need to be discovered. Together with you. Find out this year.!
Torchlight walks at a glance
Tue, Jan. 2, 2024 17:00 — 20:00 Koppenbrüller cave (Koppenbrüllerhöhle), Obertraun
Search and Book
Hotels and accommodation providers in Hallstatt, Bad Goisern, Gosau and Obertraun offer the ideal room or apartment for your holidays, no matter what your tastes. Aside from establishments rated according to the international "star" scale, you will also find around Lake Hallstatt in Austria businesses that have been awarded two to four "edelweiss". The more flowers, the greater comforts you can expect. Whether you eventually find your cozy nest in an elegant 5-star luxury hotel, at comfortable guesthouse, a family-friendly apartment, or on a traditional farm, the choice is always entirely up to you.

.