A climbing paradise for beginners and the experienced
Rugged rock faces, ridges and turrets - the magical fascination can be felt immediately. Whether you are a newcomer, an experienced mountaineer or a passionate climber – you will find in the UNESCO World Heritage region of Hallstatt Dachstein Salzkammergut a paradise at the edge of the sky, surrounded by breathtaking mountain views and at the foot of Mount Dachstein. The mountains rise up to almost 3.000 meters, rugged with deep gorges, with high Alpine pastures embedded in the mountains and rocky summits surmounting everything. Breathtakingly beautiful. Everything you could hope for. "The Echerntal-Klettersteig" in Hallstatt and the "Gosaussee-Klettersteig" in Gosau offer tempting routes with various grades of difficulty for beginners and experts alike. Hold by hold you will experience the fascination of this fantastic sport in the Gosauvalley. The unique terrain, right next to Mount Dachstein, offers distinctly Alpine, though well secured routes.
Fancy a via ferrata adventure? Still a little unsure, or you don't have the right climbing partner? Our outdoor providers have just the thing for you: guided tours, courses or workshops. All that's missing is the right rock face!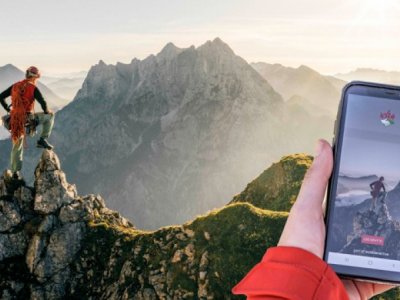 They can trust you! Guided mountain and lake experiences: Rock climbing, hiking, white water rafting, kayaking and canoeing. On the road with the professionals! Only the best for an unforgettable adventure holiday in the Salzkammergut region.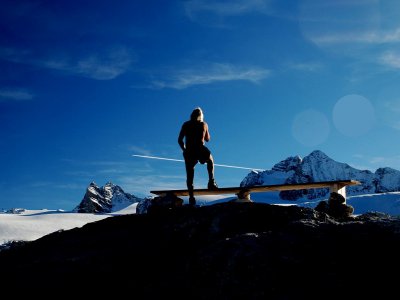 Events
Fri, Sep. 22, 2023 Car park Goisern Mitte, Bad Goisern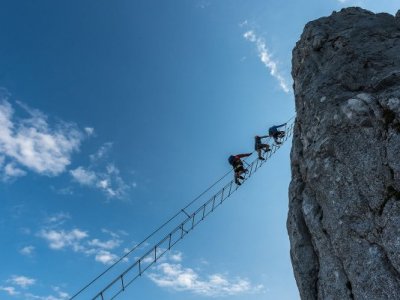 Fri, Sep. 22, 2023 Car park Goisern Mitte, Bad Goisern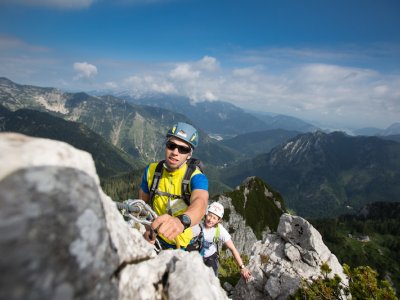 Search and Book
Hotels and accommodation providers in Hallstatt, Bad Goisern, Gosau and Obertraun offer the ideal room or apartment for your holidays, no matter what your tastes. Aside from establishments rated according to the international "star" scale, you will also find around Lake Hallstatt in Austria businesses that have been awarded two to four "edelweiss". The more flowers, the greater comforts you can expect. Whether you eventually find your cozy nest in an elegant 5-star luxury hotel, at comfortable guesthouse, a family-friendly apartment, or on a traditional farm, the choice is always entirely up to you.