Lakeside Hotel - Hallstatt
Hotel Grüner Baum is quietly and majestically located at Hallstatt's marketplace and offers its guests a splendid view of the lake, the romantic market square and the surrounding mountains.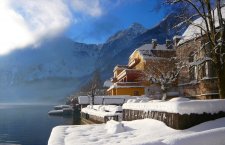 Welcome to the most beautiful lakeside village in the world
Nestled between the impressive mountain backdrop of the Dachstein Massif and the picturesque Lake Hallstatt lies the village of Hallstatt with its exciting 7000 year old history. The geographical and social centre of Hallstatt is the historical market square. The impressive Seehotel Grüner Baum, first mentioned in a document from 1700, is situated directly on the market square and includes an inviting terrace open to the lakeshore.
Guests have the opportunity to stay where many famous personalities, including Empress Sissy, Adalbert Stifter, Agatha Christie and many others, have resided. The hotel has also served as a film set several times. Come in and visit the historical Seehotel Grüner Baum, the four-star superior boutique hotel on Lake Hallstatt.
The Hotel
This former residence of the imperial salt merchant was first mentioned in a document in 1700. The historical building was lovingly restored step-by-step and houses four suites with large lakeside terraces, 25 double rooms, some of which include balconies with views to either the lake or the historic marketplace, and one single room. Let yourself be carried away on an exciting and eventful journey through the past and replenish yourself amidst both tranquility and vitality that will make your holiday a truly invigorating experience for all the senses. Claim a seat in the theatrical setting of the World Heritage village of Hallstatt. Enjoy the natural spectacle from the front row regardless of the season. Here the soul will find the chance, which is often elusive in everyday life, to replenish itself and flourish. Our guests will feel at home in the comforts of our hotel. All rooms are high-quality and have a wide variety of practical and comforting amenities for the duration of your stay.
The Restaurant
The culinary and gastronomical centre of our hotel is the restaurant 'Zum Salzbaron' and the 'Kaiserstüberl' as well as our lakeside terrace. A special highlight is the lakeside lounge which is located directly on Lake Hallstatt surrounded by untouched nature. Our chefs have put together a sumptuous array of both local and Mediterranean delicacies. Our speciality dishes are daily-caught fish from Lake Hallstatt such as trout, char and Salzkammergut Reinanken. The extensive wine menu, with its focus on Austrian wine as well as a carefully chosen selection of international wines, rounds out our offer for guests. Since 2014 our restaurant has been valued at 81 points by the gourmet magazine Falstaff which corresponds to one 'fork' from the publication.
Lake Terrace & Bar
Have a meal surrounded by untouched nature. Your visit will be accentuated by the playful chatter of swans and ducks. Lean back and relax in the lounge's comfy furniture. Enjoy an aperitif, a snack or simply a short break from the hustle and bustle of Hallstatt. Pure relaxation! Finish out your evening in our bar. In addition to a selection of international cocktails, we also specialise in anti-alcoholic beverages including alcohol-free wine and cocktails as well as high-quality organic fruit juices and teas. We are happy to make recommendations.
Facilities
International satellite TV with radio
Flat-screen television
Infotainment-system which provides all relevant information about the hotel and Hallstatt directly in guests' rooms
Free Wi-Fi throughout the hotel
iPhone and iPad chargers
International electrical outlets
Mini-bar
Coffeemaker with integrated water kettle (in rooms)
'Nespresso' machine (in suites)
Free coffee, tea and water
Free chocolate and nuts
High-quality cosmetics such as toothbrushes, razors, bath salts, combs and much more
Hair dryer
Bathrobe, slippers
Bath towels for the spa area
Free spa access
Safe
Personal wake-up call
Dyson 'Hot & Cool' fan heater for individual temperature control
And much more
Prices
cancellation terms and conditions:
Cancellation policy: Cancellation up to 4 weeks before arrival: free of charge Cancellation up to 2 weeks before arrival: 20% of the total agreed rate Cancellation up to 1 week before arrival: 50% of the total agreed rate Cancellation up to 1 day before arrival: 80% of the total agreed rate Fail to arrive and check in: 100% of the total agreed rate With sending your credit card information you accept our cancellation policy and give us the right to charge the cancellation fee from your card.
Single room: From € 90,00 To € 105,00 (per person/Night)
Doubleroom: From € 77,50 To € 105,00 (per person/Night)
Junior suite: From € 92,50 To € 120,00 (per person/Night)
Suite: From € 110,00 To € 135,00 (per person/Night)
Multiple bedroom: From € 100,00 To € 110,00 (per person/Night)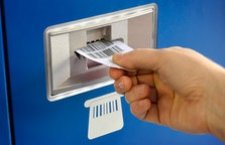 Book Lakeside Hotel now!