Snowshoe trail "5fingers"

On tiptoes at Mount Krippenstein
The tranquillity of the Innere Salzkammergut and endless kilometres of pristine white splendour opens out before you! Snow-shoe hiking is probably one of the most relaxing types of winter sports – especially when you head out on a guided tour and can really put your trust in your guide ...!
Give it a go
So many inveterate boarding fans have, according to Wikipedia, already been convinced by this "tennis racket like" winter sports equipment! The possibilities on offer in the Freesports Arena Dachstein Krippenstein are endless on snow shoes! Hundreds of square kilometres of non-tracked splendour and the best guides make it possible for you to have an almost meditative experience on what is the most fascinating of all the mountains. Afterwards snow-shoe hiking on the flat is relatively easy, however going uphill and downhill can provide a challenge; Krippenstein provides the right terrain for every ability level.
Trail No. 2: Snowshoe trail "5fingers"
From the Krippenstein mountain station, it goes directly under the third section of the cableway line, passing on through in a SW direction. After 50m approx. you come across several little lodges. Beyond the lodges follows a short and somewhat steep incline. It's approx. 100m further in an easterly direction until you reach the Heilbronner Chapel.
Now it goes down a few metres to your left and then right again for approx. 200m slightly down the mountainside until you enter a dip. Past this dip, the path gently climbs up onto a hilltop. Once you've reached the top, it goes slightly down to the left over a small snow cornice. 
Then after 50m further slightly to the right, you'll have reached your destination. And it's back the same way you came. Info – the route guidance may change depending on the snow situation
More Trails on Mount Krippenstein
Level of diifficulty: easy
Duration: 45 min. (there and back)
Distance covered: 0.5km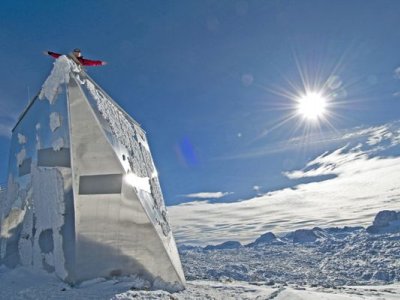 Duration: 1 hour 30 min. (there and back)
Level of difficulty: easy to intermediate
Distance covered: 3.4km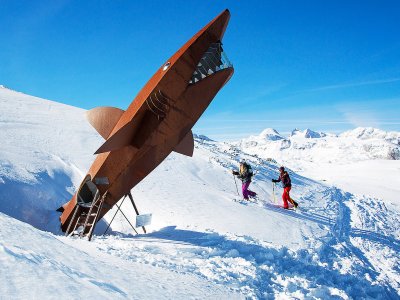 Our service: All important weather data for the FreeSports Arena "Dachstein Krippenstein", plus the latest webcam pictures and avalanche report. Quick & compact at the click of a button.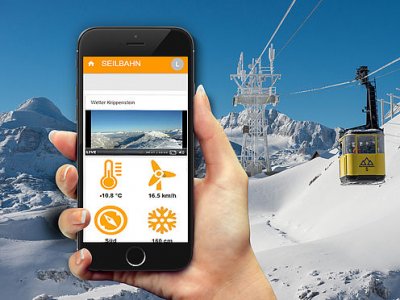 Our tips
Note: For high-alpine snowshoeing on the 2000 meter high Krippenstein in Obertraun, in addition to the right snow shoe equipment, you will need sturdy, high and water-repellent footwear, plus warm clothing such as ski jacket and ski trousers
Our tip: For bargain hunters, we recommend the Yeti ticket. In addition to the ascent and descent of the Dachstein Krippenstein cable car, the price also includes all the required equipment of snow shoes and poles. More information can be found here...
Online booking now!