With two HP (horsepower) through the winter wonderland
With two HP (horsepower) through the winter wonderland
Romantically through the wintry mountains, the leisurely rhythm of the hooves on the freshly fallen snow and the ringing of bells, on the bridle of the Haflinger horses, sounding like sweet music in the clear mountain air. The mighty pinnacles of the Gosaukamm protrude from under a soft blanket of snow, many villages in the UNESCO World Heritage site of Hallstatt Dachstein Salzkammergut are deep in snow.
Einzigartig, schön und romantisch!
The sleigh with snorting steeds provides a nostalgic atmosphere, a feeling of endless time. Wrapped in a thick wool blanket and warmed by the tentative rays of the winter sun, you can enjoy the peace of nature in the magical winter landscape of the Salzkammergut. What an atmospheric image!
Unique, beautiful and romantic!
Glide along during Horse drawn sleigh rides in Bad Goisern on Lake Hallstatt or through the idyllic winter landscape of Gosau. Whether with friends, your family or as a romantic couple - with a sleigh ride in the Salzkammergut, you can free your mind and enjoy your winter holiday.
Sleigh Rides in Bad Goisern and Gosau
If you are interested in an individual horse-drawn sleigh ride in the Salzkammergut, this is no problem. Several establishments in Bad Goisern on Lake Hallstatt and Gosau offer romantic rides through the snowy winter landscape of the holiday region Dachstein Salzkammergut. The prices for a trip vary, depending on travel time, between 11 - and 15, - Euro. In Gosau, there is also a very special treat: an enchanted winter ride from Mittertal to Hintertal including a visit and snack in the local history museum. The price is 17 - Euro. For further information please contact the Gosau tourist office or one of the Gosau horse drawn sleigh ride providers.
This might interest you
UNESCO World Heritage region of Hallstatt Dachstein Salzkammergut | Stress-free skiing - Travel with the free ski bus. This makes snowboarding and skiing even more fun and saves cash!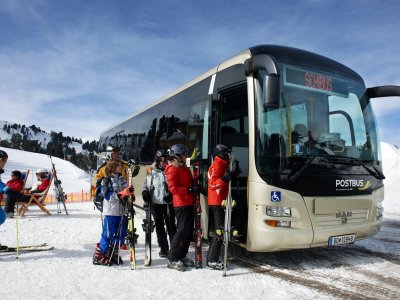 For all bargain hunters. Available at any tourist office. Free for stays of three nights or more. Save on mountain cable cars or tourist sights. Pick up the Salzkammergut Winter Card now. A good choice!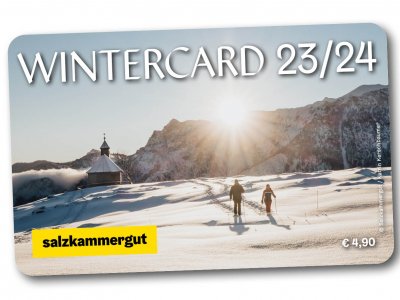 Enchanting and romantic pre-Christmas period, iconic start to the year or colourful ballooning mixed with numerous winter sports events. Winter Highlights from December to February at a glance.
Booking Salzkammergut - Book your winter holiday in the Salzkammergut now
Hotels and accommodation providers in Hallstatt, Bad Goisern, Gosau and Obertraun offer the ideal room or apartment for your holidays, no matter what your tastes. Aside from establishments rated according to the international "star" scale, you will also find around Lake Hallstatt in Austria businesses that have been awarded two to four "edelweiss". The more flowers, the greater comforts you can expect. Whether you eventually find your cozy nest in an elegant 5-star luxury hotel, at comfortable guesthouse, a family-friendly apartment, or on a traditional farm, the choice is always entirely up to you.

.