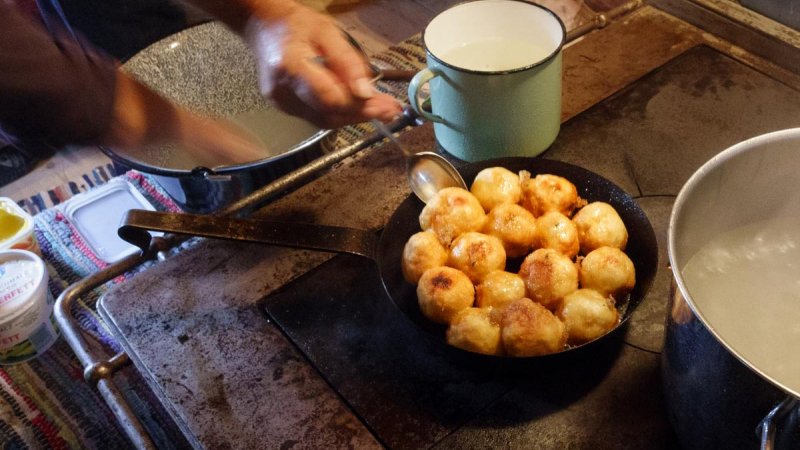 From Zaunerstollen to Kaiserschmarn
An entertaining city tour through Bad Ischl o n the heels of the emperor, artists and company sprinkled with stories and anecdotes surrounding Austrian food culture.First culinary highlight in Bad Ischl's world-famous onfectionery shop Konditerei Zauner. There you will enjoy an aperitif with a small snack, as well as a taste of the delectable and famous Zaunerstollen cake. From there you will follow the tracks of our illustrious guests to the center of Bad Ischl, where you will also be regaled throughout the tour with some anecdotes.
The Menue
Greetings from the kitchen
A sturdy beef soup
Prime boiled beef with classic sides
Kaiserschmarrn (sugared pancakes) in an iron skillet
Guided Tours with the Salzkammergut Guides
Discover the most beautiful features of Austria with the Salzkammergut Guides. Whether a walk through the historical village of Hallstatt, a culinary sightseeing tour or a stroll through the natural and cultural landscape of the UNESCO World Heritage Region of Hallstatt Dachstein Salzkammergut, there's something for everyone. The opportunities are as varied and numerous as the many lakes in the heart of Austria. Certified guides from throughout the Salzkammergut are available year-round in every season. Guests will find an extensive programme with a wide variety of offers on the guides' homepage. Make your plans for an unforgettable adventure in the Salzkammergut! Click now for more information.