Hallstatt: Your holiday place in Austria
Holiday in the World Heritage Region
The village Hallstatt is such an unbelievably spectacular place that even the Chinese have created a copy of the ancient salt mine village. But only in the original will you discover this truly unique culture with such a history all in a breath-taking mountain setting. The market municipality was already inhabited in the 1st millenium before Christ: during this period - the iron age - the civilization flourished. The following pages you will discover all there is to make your vacation in Hallstatt an unforgetable one. Find hotels in Hallstatt online and spend an exciting holiday among mountains and lakes with events and culture along with a lot of nature in the UNESCO World Heritage region of Hallstatt Dachstein Salzkammergut. We look forward to your visit!
Top Sights of Hallstatt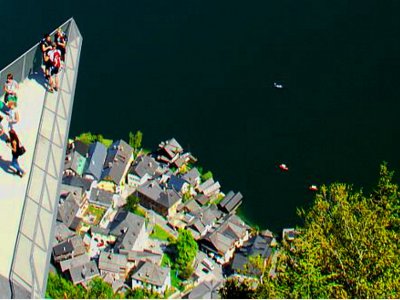 Everyone needs a bit of excitement! 360 meters above the rooftops of Hallstatt: The spectacular viewing platform "World Heritage View" on the Salzberg (salt mountain). A must to be experienced!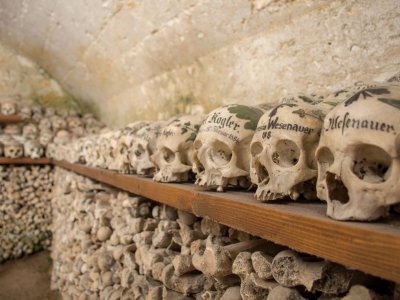 With over 1200 skulls (more than 600 of which are painted and sorted by family), this small chapel is one of the most popular locations with visitors to Hallstatt.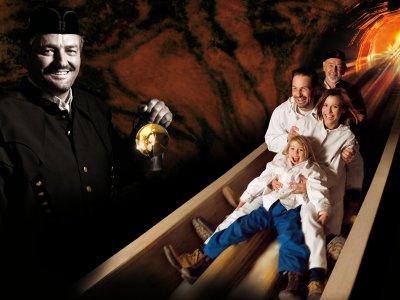 Feel the magic of bygone days and immerse yourself in a magical realm of glistening salt crystals, mysterious mine tunnels, where history comes alive. Open daily to 5th of January 2020!
More sights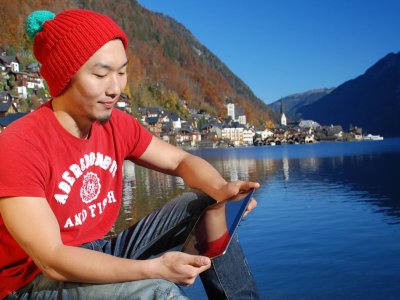 There is so much to discover in the UNESCO World Heritage region of Hallstatt Dachstein Salzkammergut. Old mines, mighty cave worlds or spectacular glaciers at romantic lakes - a paradise for cultural- and nature lovers.
Tours of Hallstatt, individual guided tours, tours "underground", hiking tours, torchlight walks, imperial dine-around, tours through the salt mine and the ice cave and much more… Everything at one click!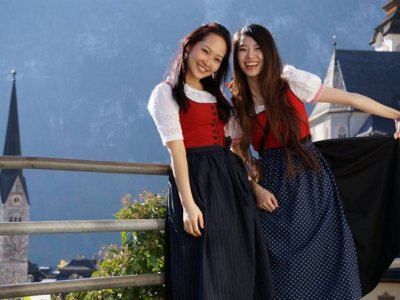 Rent a "Dirndl" for your photos on the most beautiful places in world-heritage-village Hallstatt to remember your great vacation in Austria.
Hiking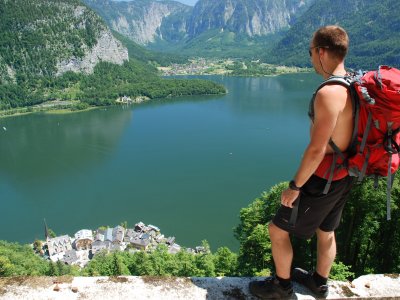 Hiking around Hallstatt - a very special treat! Here you will find the most beautiful hiking trails, the most popular mountain huts and Alpine pastures, impressive landscapes, guided tours and numerous insider tips about in and around the Lake Hallstatt area.
Guided hike in Hallstatt for the whole family to the beauties of the Echerntal valley: Waldbachstrub waterfall, glacier garden, painter and literary trail and lots more. Family and senior friendly.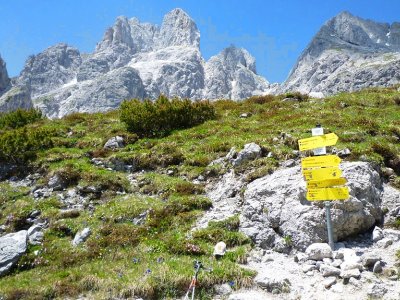 A hiking experience for all nature lovers. Seven-day trekking with summit ascents. On the trail of salt and alpine farming, of mountain pioneers and the "eternal" ice of the Hallstatt glacier. Places are limited - so register now!
World Heritage & history at a glance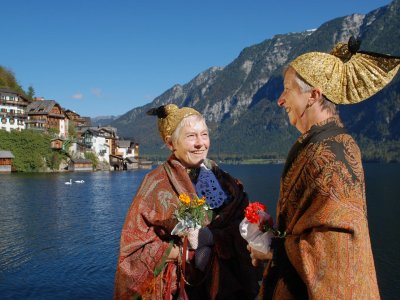 Since living memory it was the salt which provided the wealth for the Inner Salzkammergut. The salt is the basis for the typical ancient customs and interesting cultural peculiarities.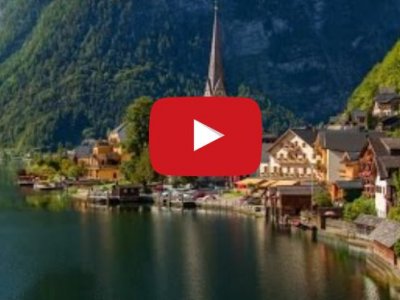 Videos of the UNESCO World Heritage region of Hallstatt Dachstein Salzkammergut. A journey through all the seasons in moving pictures. Ideal to get you into the mood for your holiday on Lake Hallstatt.
Would you like to know more about tradition and customs? Here you can find out more about individual events and authentic folk culture. Interesting trivialities not found in any travel guide.
Winter holiday in Hallstatt: A fairytale in white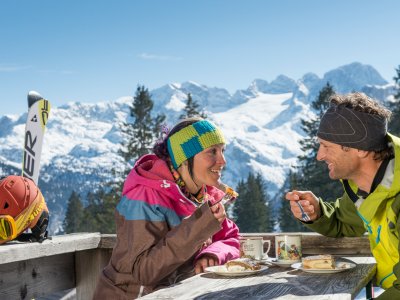 The Dachstein Salzkammergut region claim to have wide areas of skiing freedom and no waiting at the lifts. For those who prefer the ski piste – no matter what age – may challenge the numerous slopes of the Dachstein area!
Here you will find an overview of the current snow conditions in the ski areas Dachstein West Gosau, FreeSports Arena Krippenstein Obertraun, and the Feuerkogel Ebensee.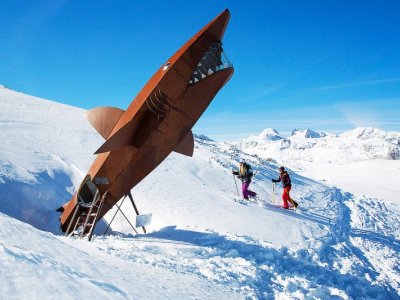 Guided snowshoe hike on the 2000 meter high Krippenstein in Obertraun of about 2 1/2 hours. Equipment is provided. Two appointments daily. Only with preregistration! Equipment is provided.