Hallstatt: Your holiday place in Austria
Holiday in the World Heritage Region
The village Hallstatt is such an unbelievably spectacular place that even the Chinese have created a copy of the ancient salt mine village. But only in the original will you discover this truly unique culture with such a history all in a breath-taking mountain setting. The market municipality was already inhabited in the 1st millenium before Christ: during this period - the iron age - the civilization flourished. The following pages you will discover all there is to make your vacation in Hallstatt an unforgetable one. Find hotels in Hallstatt online and spend an exciting holiday among mountains and lakes with events and culture along with a lot of nature in the UNESCO World Heritage region of Hallstatt Dachstein Salzkammergut. We look forward to your visit!
NEWS
Hiking path "Salzbergweg" closed. Further information
Top Sights of Hallstatt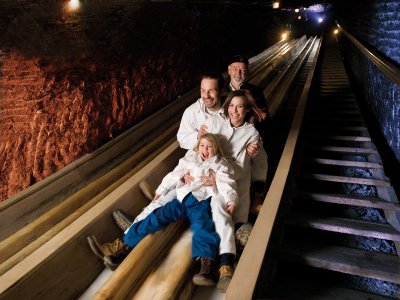 On the trail of the "Man in Salt" in the oldest salt mine in the world. Going through tunnels which have been hand dug by people over 3000 years ago. A Family Experience!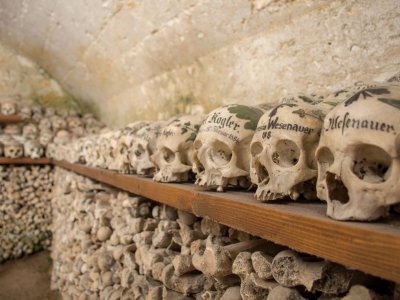 With over 1200 skulls (more than 600 of which are painted and sorted by family), this small chapel is one of the most popular locations with visitors to Hallstatt.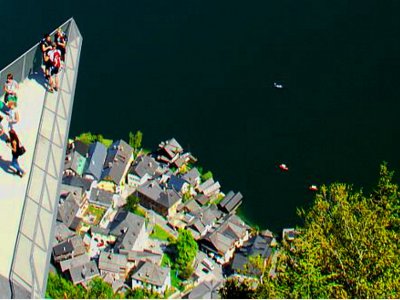 With over 1200 skulls (more than 600 of which are painted and sorted by family), this small chapel is one of the most popular locations with visitors to Hallstatt.
Discover Hallstatt in Spring, Summer and Autumn
Here you will find the most beautiful sights for your day trip to Hallstatt. Tips for an unforgettable visit to the World Heritage around the year. That´s new! Many sights with audio tracks! Check it out!
Tours of Hallstatt, individual guided tours, tours "underground", hiking tours, torchlight walks, imperial dine-around, tours through the salt mine and the ice cave and much more… Everything at one click!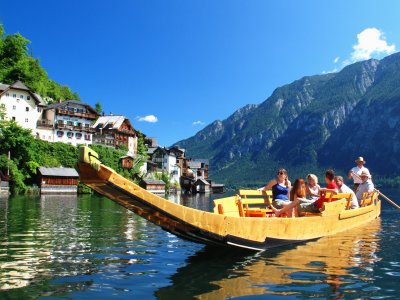 Take an extraordinary ride on Lake Hallstatt with Navia, and turn back time. On board a Zille, sister to those that transported the "white gold" from Hallstatt's Salzberg, or Salt Mountain, into the wider world 500 years ago.
Holiday in Autumn in Hallstatt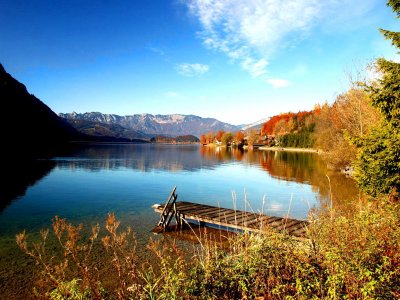 Discover the gorgeous colours of autumn in the World Heritage region. It's time for spectacular mountains, breathtaking sites and culinary delights. You will find it all during your autumn holiday in the Salzkammergut!
Now that the days are getting shorter and cooler again, you long for more warmth and relaxation. It's the ideal time for a spa visit.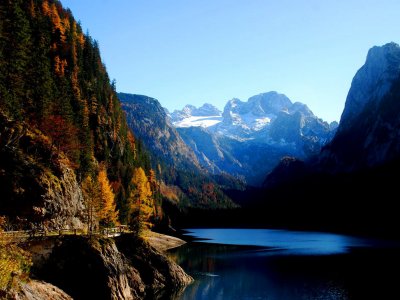 The autumn lures with its magnificent play of colours: it is the perfect season to hike and watch the impressive spectacle of nature. From leisurely walks and hikes for families to more challenging mountain hikes. A rummage is worthwhile!
Winter holiday in Hallstatt: A fairytale in white
Adventure Holidays around Lake Hallstatt
World Heritage & history at a glance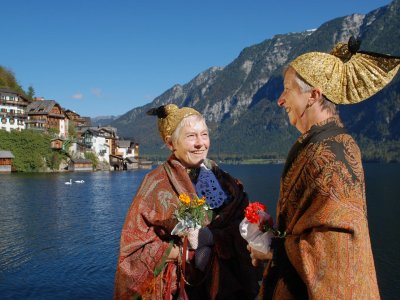 Since living memory it was the salt which provided the wealth for the Inner Salzkammergut. The salt is the basis for the typical ancient customs and interesting cultural peculiarities.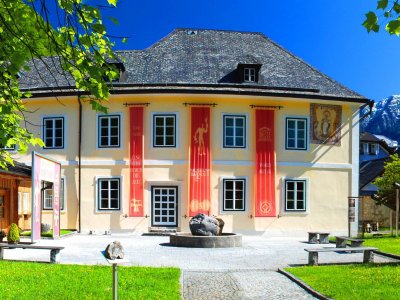 How did the people of Hallstatt live in the past? How did they earn their crust? The answers to these and other questions will be provided on a journey through time of the extra class in the heart of Hallstatt. Open all year!
Would you like to know more about tradition and customs? Here you can find out more about individual events and authentic folk culture. Interesting trivialities not found in any travel guide.