Easter on Mount Krippenstein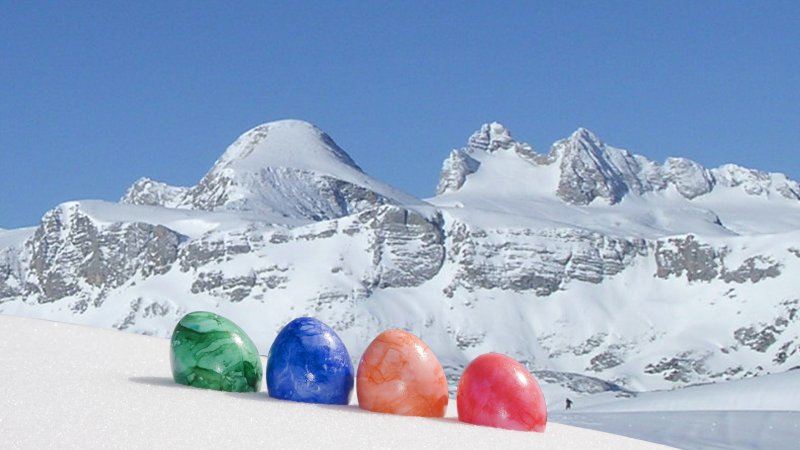 Farewell to the snow
While the white of the winter fades in the valleys and spring is just around the corner, the buttery soft firn snow, which is so appreciated by many ski tourers, is being created on the 2000 meter high Krippenstein. Because its shiny crust makes it easy to glide. A lot of warming sun during the day and frosty temperatures at night - that's the recipe for the firn snow. It's therefore great that the Dachstein Krippenstein cable car will be running from Good Friday to Easter Monday. But not only touring skiers get their money's worth on these days, also snowshoe hikers and sun worshipers have the chance for a mountain adventure during the Easter holidays. It is the chance for those who still enjoy the tranquillity of the mountains and want to say farewell to the snow.
Easter experience on the Krippenstein
Accommodation available at Easter
Oh yes. For those looking for a short break, below we have already put together the best hotels, apartments and B&Bs for the extended Easter weekend. Arrival date Good Friday - Departure date "Easter Tuesday". Of course you can also change the dates at any time! This gives you more time to browse and book comfortably, safely and easily. Enjoy the Easter holidays in one of the numerous accommodations in the UNESCO World Heritage region of Hallstatt Dachstein Salzkammergut.