The powder tower "Pulverturm" in Echerntal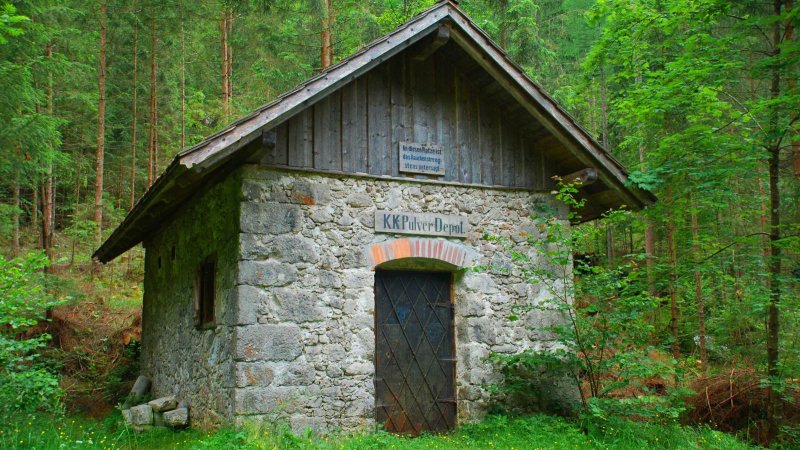 In the midst of the forest
On the path through the Echerntal in Hallstatt, shortly after you have left the "Grabfeldweg", on the left leads a wide road into the forest. Here, on the so-called "Müllnerboden", is an old site for explosive moments: the old gunpowder tower. An insider tip for explorers!
Historical building
For safety reasons, the former stone built gunpowder depot, was erected far from the residential area in 1887. Even today it is still called "Pulverturm" by the people of Hallstatt, to commemorate a tower-like depot, which used to be on the narrow road to Obertraun and had to give way to road construction in 1900. Powder has not been stored in the Echerntal for a long time. Now, in line with present day regulations, there is only one explosive store at the salt mine.
Today the small bank at the former "Pulverturm" is a small retreat with nature lovers and recreationists. Guaranteed to be a place to discover.