The clever Combi Ticket
Are you holidaying in Hallstatt and would like to explore the area by bike? But do not have one of your own? If so, then we have just the thing for you: The Boat & Bike Combi Ticket. With this 2 in 1 offer, you can travel comfortably and without stress on the old salt ship from Hallstatt to Obertraun and from there explore the surroundings with a rental bike. And all with just one ticket.
How can I get this offer?
For those who love simplicity, we recommend making a short telephone reservation for your bike on +43 (0) 650 61771 65. Thanks to Europe-wide roaming at no extra cost. Call now!
Our tip: Whether through the picturesque Koppenwinkel with its "Glücksplatz" (place of happiness), through the quaint Koppental or along Lake Hallstatt on the "Ostuferradwanderweg" (East shore hike & bike path) - with this unique combination ticket consisting of boat trip & bike rental you have less stress and can fully enjoy the imposing natural landscape of the UNESCO World Heritage region of Hallstatt Dachstein Salzkammergut.
More Navia on Lake Hallstatt
Daily trips across Lake Hallstatt. Always possible from 11:00.
Cruises are available from a minimum of two people. A "must" for all selfie fans! Discover Lake Hallstatt with Navia. Quick and easy! Cast off!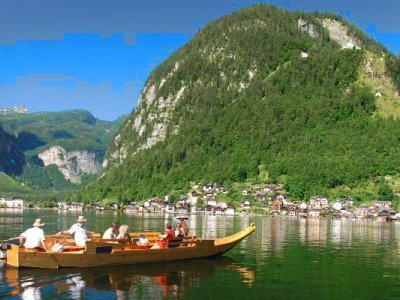 Take an extraordinary ride on Lake Hallstatt with Navia, and turn back time. On board a Zille, sister to those that transported the "white gold" from Hallstatt's Salzberg, or Salt Mountain, into the wider world 500 years ago.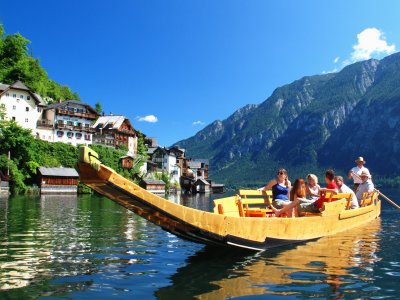 Would you like to experience something very special during your holiday in the UNESCO World Heritage region of Hallstatt Dachstein Salzkammergut? Then check-in on one of the traditional salt boats.  Ferry rides in ancient wooden boats, There's plenty to experience on the wold wooden boats!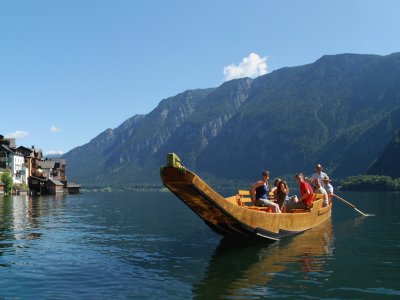 Navia Events on Lake Hallstatt
Thu, May. 30, 2024 09:30 Obertraun, Obertraun